Truly Wireless Sweat Proof Bluetooth Earbuds by Bose Sound for total freedom of movement, packed full of technology that makes music sound clear and powerful
Earbuds are sweat and weather resistant (with an IPX4 rating) and come with 3 different pairs of stay hear + sport tips (in sizes S/M/L) that provide a comfortable and secure fit
Up to 5 hours of play time with each charge and an additional 10 hours with the included charging case
Firmware update to improve Audio video synchronization for customers using iPhones, iPads and other Bluetooth devices that support AVDTP version 1.3 or later, available via connect app
Track lost earbuds with the Bose connect App's "find My buds" feature.Boss Toll Free number for product related queries:1800 102 2673
The product is not a noise cancellation product
Message: Please note that while taking calls, audio will be heard in the right earbud only
Colour: Midnight Blue/Citron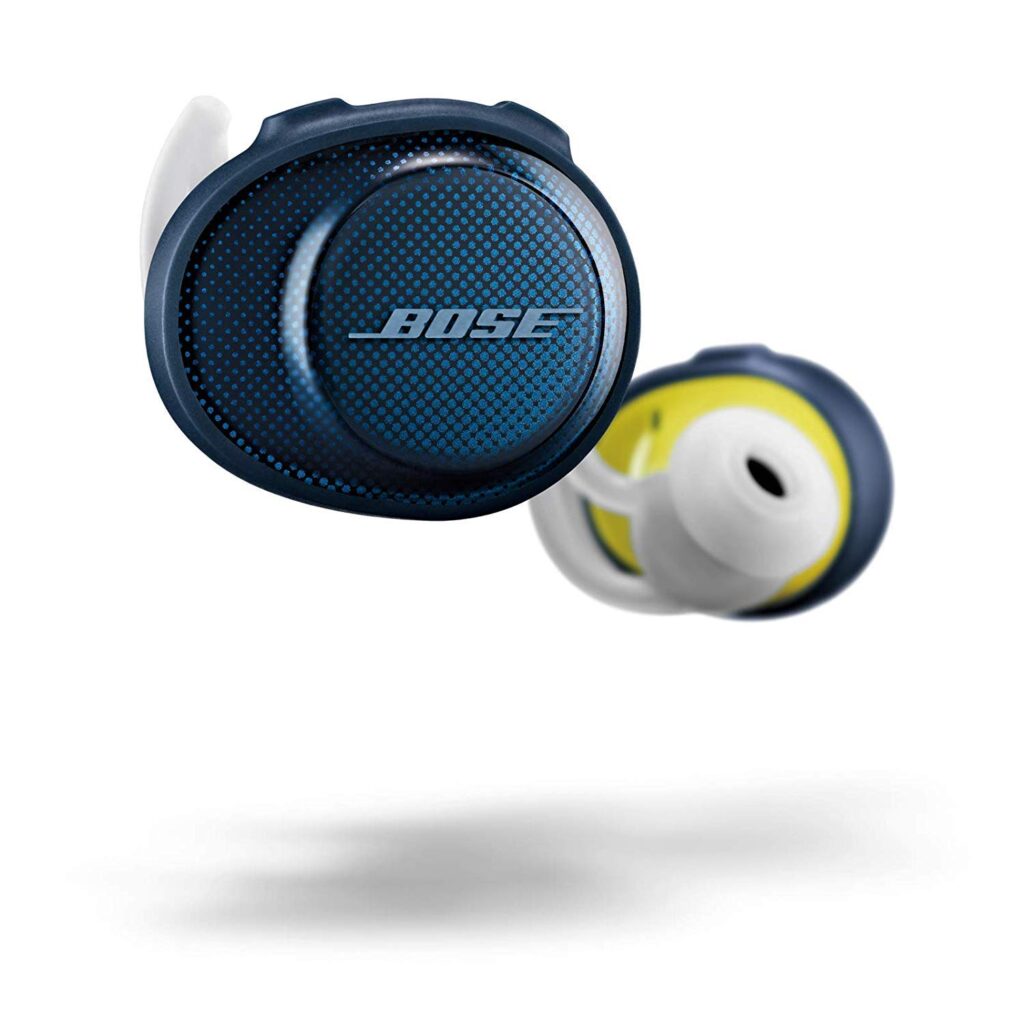 No wires mean no limits. And Truly Wireless Sweat Proof Bluetooth Earbuds by Bose Sound headphones are completely wireless, so you can enjoy total freedom of movement with nothing-not even a single cord-in your way. The acoustic package is designed to deliver sound so clear and powerful it will motivate you to go faster, lift heavier and train longer.
Bluetooth technology transmits music from your phone to the headphones, so music plays reliably and consistently whether your phone is in your nearby gym bag, pocket or strapped to your arm.
Worried your earbuds will fall out during your workout? don't be. Stay hear+ sport tips are built to stay comfortably in place, even when you're training hard. And if you can't find an earbud, all hope is not lost. You can track down lost earbuds using the Bose connect app's "find my buds" feature.
It shows when and where the earbuds were last connected to your phone. Still having trouble finding your earbuds? don't worry, an audio signal from the headphones can Alert you to their location.
Don't sweat your sweat (or the weather) either, because water-repellent materials Inside the earbuds help keep moisture out. Off a single charge, the earbuds play for up to five hours, and the fully charged case gives you an additional 10 hours of music, ready to play when you are. When not in use, the charging case is designed with built-in magnets to keep the earbuds securely in place. Play or pause tracks and access your phone's Siri or your Google assistant right from the earbud. You can even take phone calls through the right earbud only.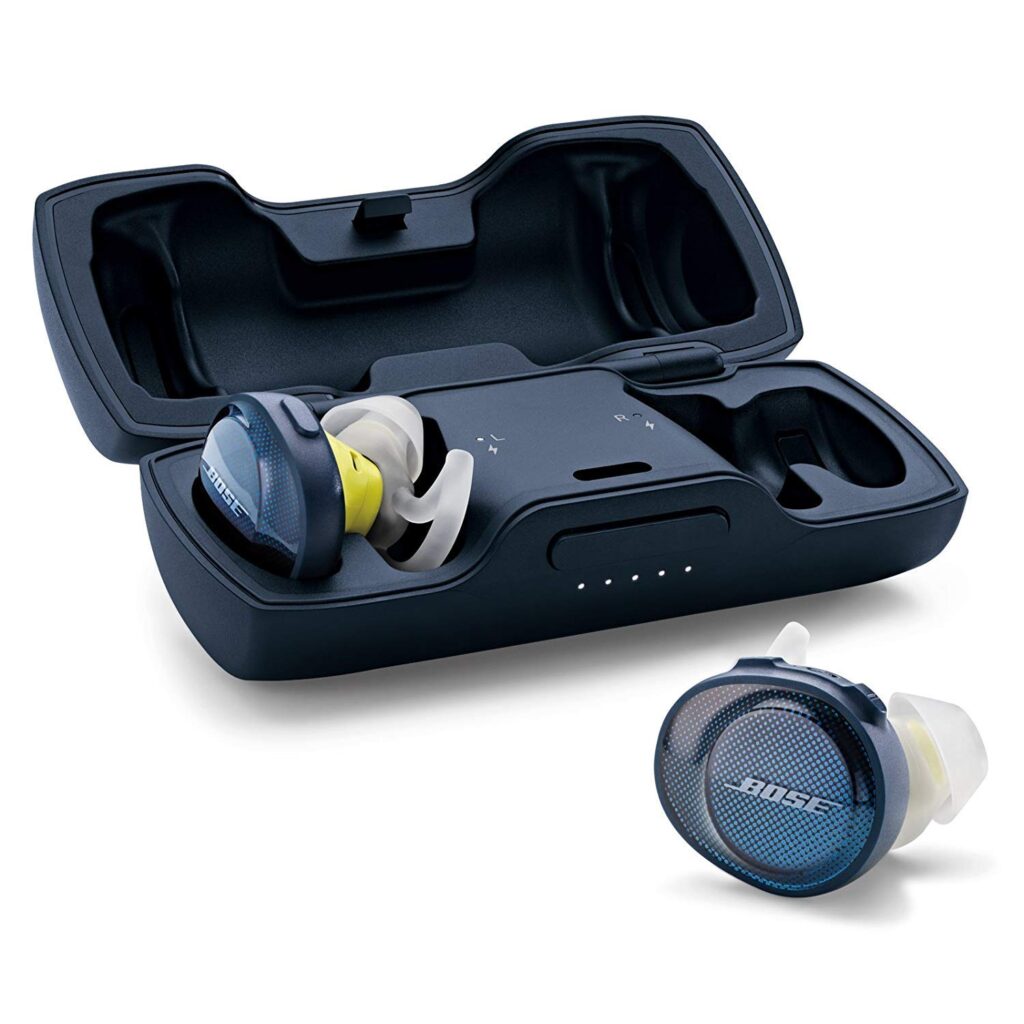 Dimensions/weight:
Headphones:3.12 cm H x 2.5 cm W x 3 cm D (15 g each); Case:3.75 cm H x 10 cm W x 4.75 cm D (80 g); Additional details: Rechargeable lithium-ion battery; Charging time: 2 hours; Battery life: 5 hours per full charge; WHAT'S IN THE BOX: Sound Sport Free wireless headphones; Portable charging case; 3 sizes of Stay Hear+ Sport tips; USB cable. Note: In-case of any issue with the product, kindly contact brand at +1800-102-2673 between Mon. – Sat. 9 AM – 9 PM. Important Safety Instructions: Only use attachments/accessories specified by the manufacture.